Exceptional journalism has the ability to expose audiences to new perspectives and bring about understanding. It can break down isolation and lead to increased empathy. It can humanize the world.
Last year, we wrote about the importance of strengthening and sustaining journalism as an essential arm of U.S. democracy. Today, as part of that work, we are pleased to announce the inaugural recipients of the American Mosaic Journalism Prize: Jaeah Lee and Valeria Fernández.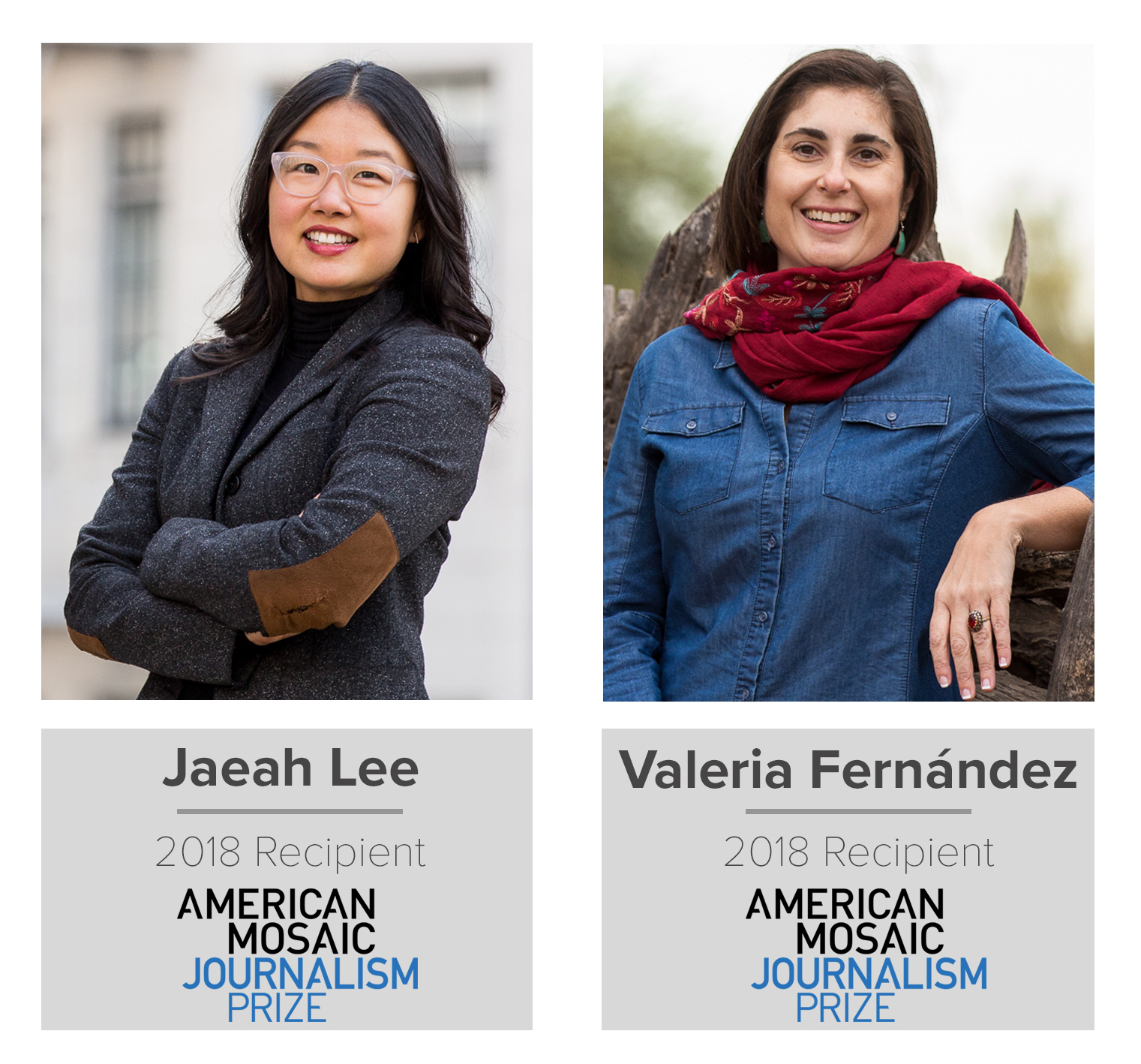 The American Mosaic Journalism Prize rewards and empowers two freelance journalists with an unrestricted cash award of $100,000 each, for demonstrated excellence in long-form, narrative, or deep reporting on stories about underrepresented and/or misrepresented groups in the present American landscape.
In today's journalism, freelancers are both vulnerable and valuable. With trimming of newsroom staff, many journalists are working without the support of an institution and with limited resources. And yet, some of the most important pieces of journalism come from these freelance journalists who commit months and even years to their work.
The prize, a surprise to the recipients, is based on confidential nominations from leaders in journalism. The recipients were selected by 10 esteemed judges who this year included journalists from the Washington Post, the Los Angeles Times, NBC/Telemundo, Fox News, and several schools of journalism.
The Foundation's Board Chair Liz Simons notes:
"Today the need for quality journalism is more apparent than ever. But besides apprising us of the facts, journalism can impart greater understanding and empathy as it tells stories that would be untold if not for the dedication of these journalists. We hope that the prize calls attention to their great promise and gives them freedom to continue their important work."
We are thrilled with the judges' selection. Jaeah Lee's recent work included a California Sunday Magazine cover story for which Ms. Lee spent 17 months with a mother who lost her son to a police shooting. Valeria Fernandez's recent work included a story for the Phoenix New Times in which she detailed the mental health struggles of a new immigrant in Arizona.
We invite you to learn more about Jaeah and Valeria by visiting the prize's page on our website, where you can read what the judges noted about the recipients, view some of their work, and view a one-minute video about Jaeah and a one-minute video about Valeria.