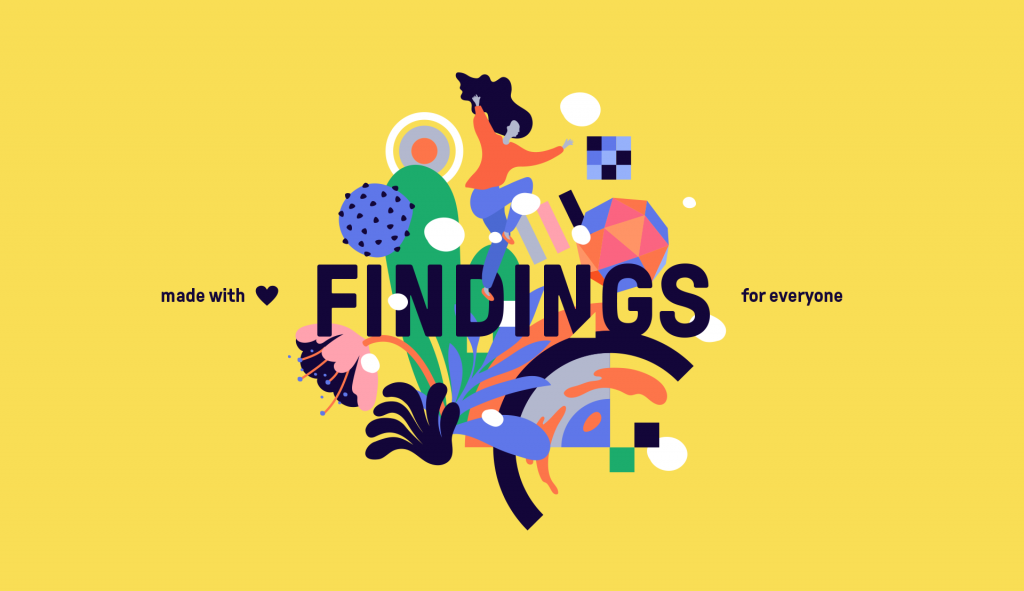 After studying neuroscience at Columbia and working in a research lab, Amanda Phingbodhipakkiya decided to take a leap and move into art and design. The now internationally-recognized artist is best known for work that showcases amazing women who have pushed science forward.
In a new partnership with the Heising-Simons Foundation, Ms. Phingbodhipakkiya will launch her most ambitious project yet. FINDINGS, a public art series, celebrates women and science and reimagines science through vibrant large-scale murals.
Working with renowned scientists from across the country, including Drs. Jackie Faherty (American Museum of Natural History), Debra Fischer (Yale University), Reina Maruyama (Yale University), Nadya Mason (University of Illinois at Urbana-Champaign), Kerstin Perez (MIT), Danielle Speller (Johns Hopkins University), Leigh A. Stearns (University of Kansas), Fiamma Straneo (Scripps Institution of Oceanography at University of California San Diego), and Lindley Winslow (MIT), FINDINGS murals will explore dark matter, climate change, condensed matter physics, and exoplanet science.
Each mural will be created in partnership with youth programs from the selected city. The large-scale murals will begin appearing in cities across the United States in the near future.
The series will include a free augmented-reality mobile app, allowing visitors to have a deeper experience, seeing 3D animations and learning additional context on the science behind the art. It will also allow those who cannot visit in person to bring the art into the classrooms and homes using just their phones.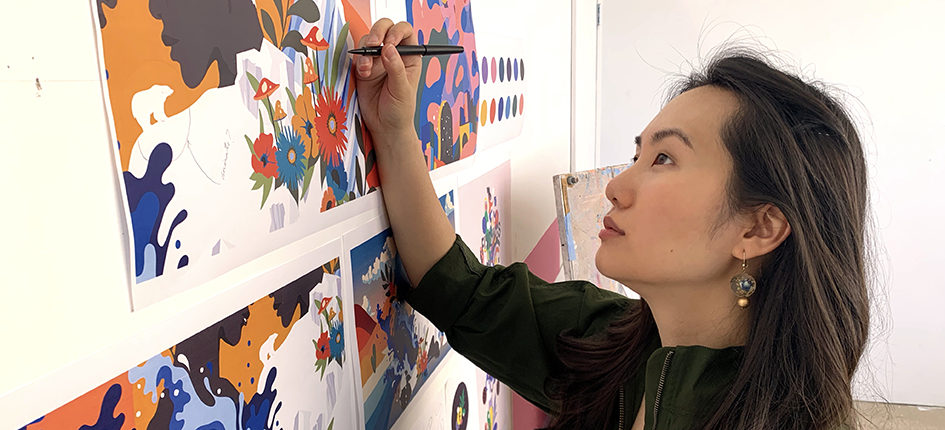 Ms. Phingbodhipakkiya is a multidisciplinary artist, educator, and STEM advocate, making the invisible, visible. Her work challenges viewers to rethink the world around them, from the physical places they occupy, to their sense of belonging and identity, to their expectations of the future.
The project is part of the Heising-Simons Foundation's initiative to promote and elevate women in science. The Foundation, a family foundation based in California, works with its many partners to advance sustainable solutions in climate and clean energy, enable groundbreaking research in science, enhance the education of our youngest learners, and support human rights for all people. Its Women in Physics and Astronomy grantmaking strives to increase the number of women in these fields in the United States.
Learn more at www.findingsproject.com, and sign up to receive updates on the project, including each time a participating city is announced.