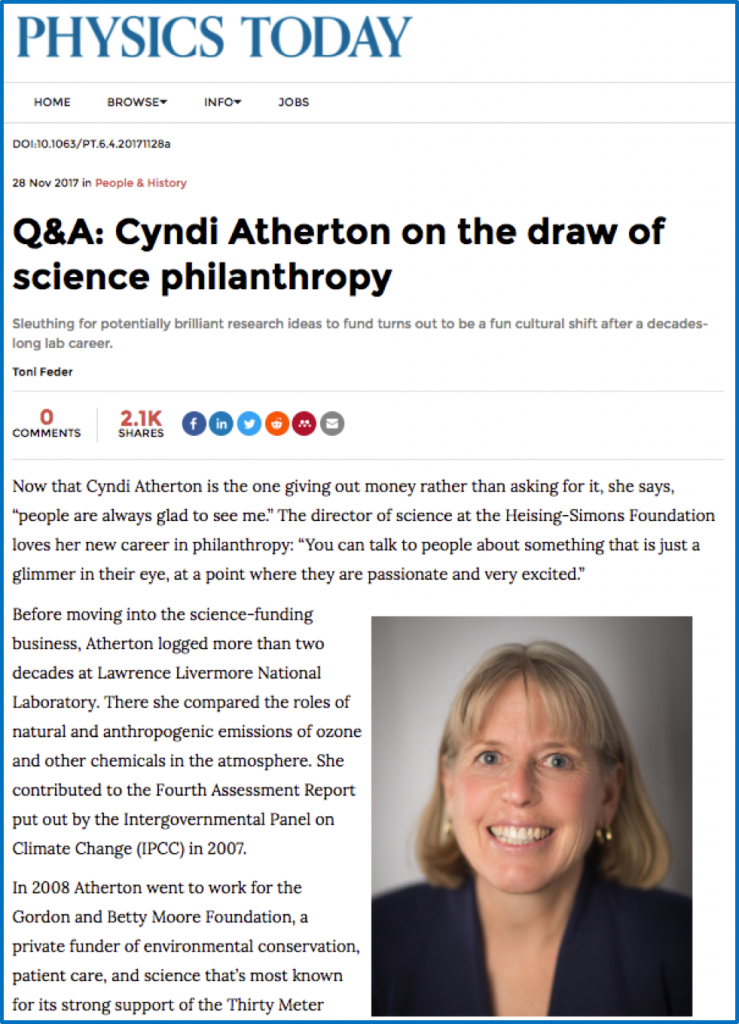 "Sleuthing for potentially brilliant research ideas to fund turns out to be a fun cultural shift after a decades-long lab career."
In its regular question-and-answer series with leaders in the world of physics, Physics Today, the magazine of the American Institute of Physics, spent time with Cyndi Atherton, program director for science at the Heising-Simons Foundation.
Cyndi describes her background and career path, including spending more than two decades at Lawrence Livermore National Laboratory and later at the Gordon and Betty Moore Foundation.
She also talks about her work on tropospheric ozone during the early stages of global computational climate models, as well as a new initiative around women in physics and astronomy that the Foundation has launched this year. And she details how, back in middle school, 25 guinea pigs helped her win an award at a science fair.
Read the full Q&A piece by clicking here.