Michelle García
2021 Recipient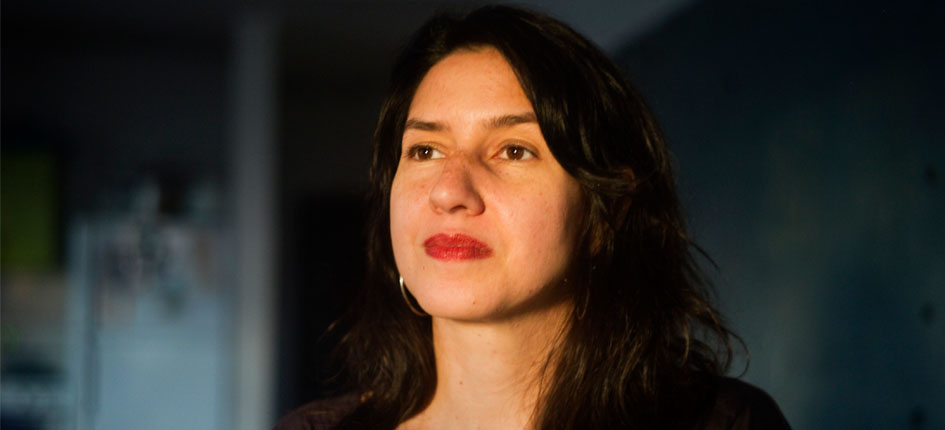 "Michelle García's work skillfully mixes human stories with policy and history to help reframe our understanding of immigration in this country, and what it means to be an immigrant. She achieves this whether she's finding joy and dignity amidst a profound humanitarian crisis at the U.S.-Mexico border, or drawing parallels between the treatment of asylum seekers and suspected terrorists at the Guantánamo Bay detention camp. Ms. García's powerful journalism pushes audiences to go beyond polarized positions and invites them to engage."

— 2021 Judging Panel
Michelle García is a freelance print, audio, and broadcast journalist who splits her time between New York City and her home state of Texas. Her work has appeared in The Nation, The Washington Post, the Oxford American, Guernica, the New York Times, Bon Appétit, Adi Magazine, Columbia Journalism Review, and palabra. among others.
Ms. García writes on issues related to U.S. identity, race and national histories, specifically in the U.S. West and border. Her recent work has both unveiled human rights abuses and celebrated the humanity of those living in limbo at the U.S.-Mexico border. Her feature story in Adi Magazine, "Hand of Terror," examines the degrading and inhumane conditions of U.S. detention centers at the U.S.-Mexico border, reminiscent of Guantanamo Bay. Her story in Bon Appétit, "In the Midst of a Border Crisis, Cooking Is About More Than Survival," explores how families seeking asylum have built community and found comfort through food.
She was previously a 2018 Soros Equality Fellow and recipient of the Jesse H. Jones Writing Fellowshipthrough the Dobie Paisano fellowship awarded by the University of Texas at Austin and Texas Institute of Letters. She is on the advisory committee for IDAR/E, a project of the Women's Media Center and named for fearless Tejana journalist, Jovita Idár. She curated and edited Re/Writing the West, a series published in partnership with Guernica, that re-narrates foundational myths and histories of the U.S. West.  She is currently working on a book about borders and their influence in shaping U.S. identity and race relations.