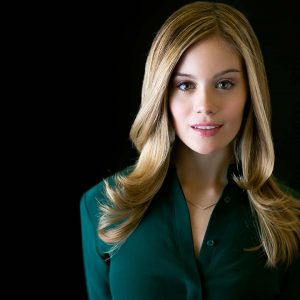 Caitlin Heising is vice chair of the board of the Heising-Simons Foundation, and research & project manager at Article 3 Advisors, a human rights and strategic philanthropy consultancy based in San Francisco. Caitlin is also a research fellow at Institute for the Future, where she collaborates on research projects exploring the future of philanthropy and social innovation.
Caitlin graduated from Brown University in 2012 with a bachelor's degree in international relations and a focus in politics, culture, and identity. Upon graduating, she worked at Brunswick Group, an international corporate communications partnership that helps businesses and other organizations address critical communications challenges. In 2014, she joined the board of the Heising‐Simons Foundation, where she has been developing a grantmaking program focused on human rights and criminal justice reform in the U.S. Caitlin is also a founding member of Maverick Collective, a global community of strategic philanthropists and informed advocates working to end extreme poverty by improving the health and rights of women and girls around the world.
Caitlin serves on the board of the Nick Simons Foundation, which works to improve health and medical care in Nepal, especially for rural and remote populations. She serves on the Board of Directors and U.S. Program Advisory Committee of Human Rights Watch and the Bay Area Board of Peer Health Exchange. Previously, Caitlin co-founded and co-chaired the Human Rights Watch Young Professionals Network in San Francisco, which has now grown to include a chapter in Silicon Valley. Caitlin is a member of The Philanthropy Workshop, a leader in ongoing strategic philanthropy education and networking.