The Human Rights program challenges the mass criminalization of Black, Brown, and people of color. We support ecosystems working to dismantle systems of incarceration, including immigrant detention, while also supporting them to build the vision of a world they want to see, not premised on punishment. To do this, we invest nationally, and in four key states – California, Georgia, North Carolina, and Texas – and place a particular emphasis on resourcing and building the power and capacity of grassroots movements led by people directly impacted by systems of criminalization and incarceration.
Our program not only focuses on what people, organizations, and ecosystems we support, but how we show up to support them. To align our values with our practice, namely by centering Black people, the South, and power in our own work, we have invested in the capacity of our own team by hiring two new program officers, Everette R.H. Thompson and Karimah Nonyameko.
Everette and Karimah are both long-time organizers and capacity builders, and are primed to help deepen the Human Rights program's commitment to being in close relationship with movements to end mass incarceration and the criminalization of Black, Brown, and other people of color that underpins it.
Everette, who is based in the Atlanta metro area, will lead the team's Georgia, North Carolina, and regional Southern strategy and grantmaking. Karimah, who is based in South Carolina, will serve as a capacity building program officer, working across all of our grantees and geographies to help identify and support their capacity building needs.
Together, our team's current composition gives us greater racial, cultural, issue area, skills, and geographic diversity to address the many different aspects of power building needed to dismantle systems of punishment.

Everette R.H. Thompson has over 20 years of experience in community organizing, organizational development, and movement building. He is a Southerner by birth and choice and has dedicated his career to strengthening organizational infrastructure in the South.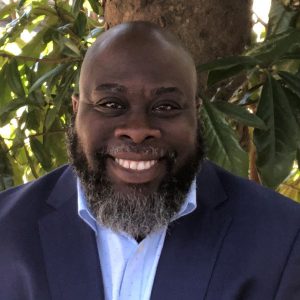 Everette brings his curiosity and reverence for Black Liberation to guide his work. Before joining the Foundation in 2021, Everette served as a trainer and alumni support organizer with Black Organizing for Leadership and Dignity (BOLD). Previously, he worked at the Unitarian Universalist Association as political education and spiritual sustenance specialist and consultant, and at 350.org as a national justice and equity coordinator, where he supported staff in integrating intentional justice and equity frameworks into their operations. Everette has also served as national field director for the Rights Working Group, and as regional director of Amnesty International USA's Southern Regional Office, based in Atlanta, Georgia. Everette holds a bachelor's degree in English and a bachelor's degree in Public Administration from North Carolina Central University, and a master's degree in nonprofit leadership and development from the University of Delaware Joseph R. Biden School of Public Policy. He is currently a Master of Divinity candidate at Emory University's Candler School of Theology. His greatest joy is his sun/son Elijah.
Karimah Nonyameko comes to the Foundation with a commitment to centering communities directly impacted by mass criminalization and a belief that the philanthropic community is needed as unwavering allies and partners showing leadership to secure long overdue systemic changes.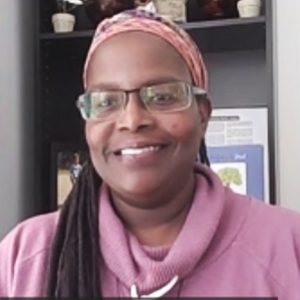 Karimah has over two decades of experience supporting nonprofit organizations and movement building work as a community organizer, non-profit senior staff, an organizational development consultant, grantmaking foundation board member, award-winning trainer/facilitator, and skill-building curriculum designer. Karimah began her career as a community organizer who has lived and worked in every region of the country organizing around a host of local, statewide, and national campaigns.  She has served on the boards of the Peace Development Fund, Grassroots Leadership, youth initiatives for the Center for Community Change, the Saguaro Fund of the Funding Exchange, and the Southern Empowerment Project. When Karimah is not talking about human rights, she enjoys time with her partner, Anthony and their sons, Jelani and Jordan.